---
I'm going to make my own guesstimates vis a vis regarding computers in the next 5 years...and beyond!


ALPHA
The Big 4 gaming systems will fall in earnest to $5000 PC's playing GTA 7 or whatever. Newsflash kid; the pc isn't your beige CRT monitor any more. You heard of steam? This is next gen pc gaming pleasure for free online play and constant updates. Put that in your pipe and legally smoke some weed why don't you?






This child is being integrated into the Xbox Kinect service. But why?



BETA
Not only will wearable computers take off enormously, but we will have them embedded in our bodies similar to the cyborgs of Deus Ex. OH MY GOD JC A BOMB. Also the walls of your house will have a computer in them and the line between clothing, architecture and being naked will become unlineness. Instead of brand new updates there will be a series of addons and 'mods' and dlc you can get as old and new stuff will become damn rapid. Screw a camera lens onto your phone thats retrograded into a butt plug. Rip out your teeth and give them to your children.




It may look silly now, but in five years time this will be new fash

CAPPA
Robots will be fucking everywhere. Literally! Robots will have sex with each other at an astonishing rate, combining pornography with asexual reproduction. You think that's whack? Try googling 'sex robot' and see where that gets you.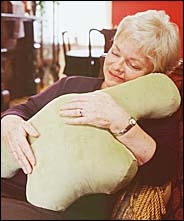 A Cronenburgian combination of soft flesh and hard plastic will dominate your life moreso than any other form of human interaction ever can.



DELATE
You think you're having issues with your privacy now? Forget about it. Children in the future won't give a fuck about privacy, it will be argued that publicity is more important. One day you'll be minding your own business when the next you find out your face has been copyrighted by renegade meme generators. Won't be too long until you're sued by your unborn children via android delegates deciding that your genetic code is inferior. Also businesses will be taken over by computers but nobody will notice the difference because of CAPITALISM






On the other hand, animatronics will make a comeback. So it's not all bad,.



ECHO BEACH
You will be reading this post as a vegetarian, as all meat will be made illegal. This will lead to meat pirates kidnapping livestock at first, until the illicit trade of human organs will shift from medical uses to culinary curiosities. Enjoy that burger whilst you can hombre, we're going to be entering a dumb, crazy future where nothing makes sense and the memory of eating flesh will be just that for the working class shlub like you and I.






Meat



OMEGA
The thing reading this won't even be human. Damn you, fucker.