God help us all! Really and truly! It's all over or… I mean it might as well be for all the good mankind is doing on this
round rock; we're like dung beetles, like large fleshy dung beetles clutching tightly to this blue ball of feces as it hurtles ever onward through… through what? Space? Nothingness?! What's the point?!
Okay, seriously though, I've just finished reading The Road and if I sound a bit depressed it's because the word 'bleak' does not even begin to convey how utterly grim this master work of post-apocalyptic fiction really is. To better understand it's twisted darkness I ask you to envision a nightmare party game of limbo in which all the players battle to see who can sink down the lowest, while on large speakers overhead we hear not 'Mambo No.5' nor 'Love Shack', but only screams of terror, pleas for mercy, and silence… dead silence. The losers in this game of limbo are cooked and eaten and their bones are left behind in the ash. This is the 2006 novel The Road, and it is beautiful.
The author, Cormac McCarthy, never makes it clear how the world ended in The Road. At the point that we join our two main characters, the world had ended at least a decade prior and we assume that it's ending had something to do with the layers of ash that now fill the sky and cover the planet, blocking out the sun and killing off nearly all life on Earth. We are left to assume that it was some unpreventable act of God; likely an asteroid impact or massive volcano.
The Road takes place in the southeastern United States and it centers on a father and son known only as 'the man' and 'the boy'. As if that wasn't basic enough, this man and boy are on 'the road' and their goal is to survive long enough to reach 'the coast'. It sounds pretty simple, but you have to remember that the devil is in the details, and when I say details I mean roving bands of sunken-eyed cannibals on the hunt for human flesh, the bitter cold of a never-ending winter, the hunger and thirst that can only exist in a world of ash, and unimaginable despair that just naturally comes along with everything else.
Whatever the cause of The Road's apocalypse, it makes me grateful that my world ended in nuclear explosions. I've had to eat things that I couldn't properly identify, although they seemed to be in some state of living, but I've never had to eat human flesh. That's not so, however, for many of those that the man and boy run into on their way to the coast. There are men and women out on the road that gut, clean, and cook their own companions, their own children, and in one particularly disturbing scene there is a sort of people pantry where a cannibal can go for a midnight snack.
In this seemingly hopeless world where mankind has become a wild animal feasting only on its own, what the man and the boy need to do is not just survive, but retain their humanity and some small spark of hope. That is the crux of the conflict in this novel—that in a world so utterly forsaken, and surrounded by the most savage and brutal of what's left of our species, the father and the son are desperate to hold on to what they call 'the fire', which I believe is humanity, or at least the principles that make us human.
This novel is grim and dim, but that is only to contrast with the beauty that's also contained within. There is a poignant moment where the man and boy find a decade-old Pepsi can inside a vending machine. They pop it open and the boy, who has never had a soft drink before, takes a sip and comments on how bubbly it is.
That moment sounds simple like the quick synopsis of the novel that I laid out earlier, but it is all written so powerfully that every moment, small and large, becomes something that will stay with you for years, or even forever. Post-Apocalyptic or not, to me this could be one of the best works of fiction of the past decade. Whoever you are, and whenever you read this review, you would do yourself a disservice by not checking out The Road.
I give it five rusty cans of peas out of five.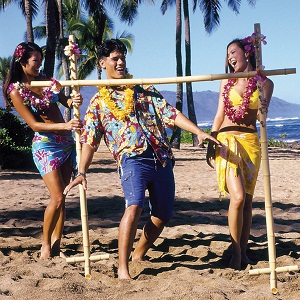 Survival Perk: There are two possibly contradictory lessons here. The first is that one's ultimate goal may not need to be survival. It always depends on the survivor's moral fortitude, whenbut at some point we may need to ask ourselves 'Am I really gonna cook and eat this dude?' You might be surprised with the answer you come up with. Or you might not. The second lesson is that when the going gets tough, we can choose to fight for one another, and in doing so, we not only share our strength, but we also retain the will to fight on even though our own life may be long past lost.