UPDATE 2: My god...I didn't realize just how talented Wasp1 was until stumbling on what I assume is his Deviantart page. My brain didn't correctly process the fact that the original Securitron I posted earlier was only part of a fan-film project. Have a look at some of the other things from the movie. The props are fantastic:
And he seems to have found a great lookalike actress to play Cassidy:
UPDATE: Wasp1 has released a new trailer for his project:
Original post:
Wasp1 dropped by the forums to let us know about a full-size Securitron that he is building. The results so far are very good! Have a look:
And a picture of the whole thing with the bottom half on: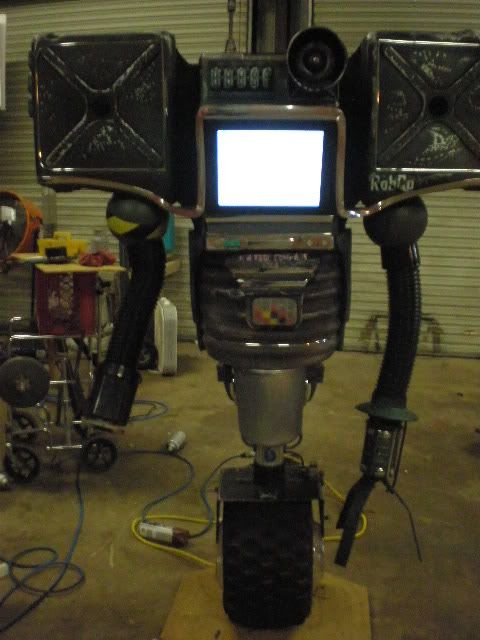 Great work Wasp1 and be sure to keep us updated!