Like I posted in the "suggest-a-news" bin the other day, GSC Game World studio director, a Mr. Sergey Grigorovich, caused quite a stir when Kotaku Australia found (via an interview in an Ukrainian paper) that S.T.A.L.K.E.R. 2 would require permanent internet access to function.
DRM is always a hot topic and reactions, as one would expect, were negative across the board (check those at GSC forums or at Rock Paper Shotgun) and prompted immediate response from GSC, via twitter. As it turns out, they're "still looking for a method that is acceptable for both GSC and the community!" [sic].
Much ado about nothing? One thing's for sure, S.T.A.L.K.E.R. 2's now on everyone's radar.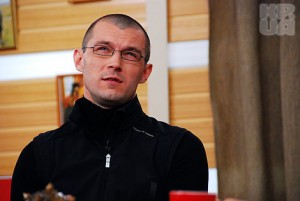 And that's what Mr. Grigorovich wants, no?